Cape Breton Tartan Tours
​
Cape Breton Tartan Tours
Cape Breton Island
tartantours@hotmail.com
1 902 578 4501​​​

Let one of our local guides show you not only Our Main Attractions but also our Hidden Treasures. Take a Tartan Tour in Comfort & Safety, Sit Back, Relax & Enjoy
Cape Breton Hospitality.

Whether your looking for Historic sites, Cultural Events, or Just Breathtaking Beauty, Tartan Tours Delivers what your Heart Desires​​​. Each of or tours has it's unique & fascinating history.

Please allow 4 to 5 hours for each tour. Except for the cabot trail which is a full day.​​

​​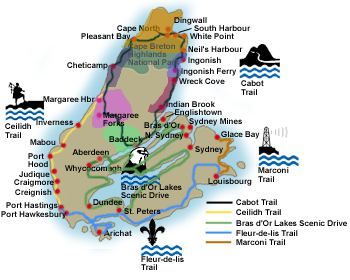 Land of Dreams : CAPE BRETON ISLAND
We are a small Locally Owned & Operated Company, We Take Pride In Showing Our Visitors, My Island Home. We would like to show you, The True Cape Breton, Its History And Its Culture, you'll see through your eyes our Scenic Beauty, Hear Our History, Witness Our Trials And Tribulations, And You Will Learn About Our Hertiage.
LICENSED AND INSPECTED BY THE CBRM TO OFFER TOURS, THESE SPECIAL PERMITS INSURE THAT OUR VEHICLES HAVE BEEN INSPECTED AND INSURED TO OFFER THE TOURS AND SERVICES STATED ON THIS WEBSITE.